The Department of Anaesthesia and Pain Management at Sir H. N. Reliance Foundation Hospital and Research Centre provides the best possible patient care by fostering excellence in anaesthesia and pain medicine, in a safe and efficacious manner. The department is committed to excellence in clinical services, education, Research, faculty development and making the hospital journey most comfortable and pain free for the patient.
Technology & Infrastructure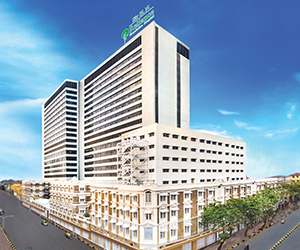 Strategically planned to provide superlative quality of services to all patients, our state-of-the-art pain clinic is one of its kinds. Our multidisciplinary team provides quality care with a humane touch, at reasonable prices.
The department is equipped with latest US-FDA approved computerised digital anaesthesia machines with digital monitoring facilities. This enables us to capture live data as well as perform data transfers thus aiding us in delivering reliable and efficient anaesthesia services.
Services
Anaesthesia Services
The department provides anaesthesia services to all patients undergoing surgery in various specialities...

Acute Pain Services
The department deals with the management of any kind of pain with acute onset...

Chronic Pain Services
Chronic Pain Services employs a multidisciplinary team comprising of Pain management specialist, orthopaedics, neurologists, oncologists, counselling experts and radiologists to provide compassionate and comprehensive services to reduce pain, promote coping strategies, improve function and the quality of life.

Partners in care
Dr. Sheetal Shah
Consultant

Department
Anaesthesia & Pain Management
Qualification
MBBS, DA (Anaesthesia), DNB (Anesthesia)
Dr. Vidhya Deshmukh
Consultant

Department
Anaesthesia & Pain Management
Qualification
DA, FCPS, DNB (Anaesthesiology)