The Neuro Spine Surgery department at Sir H. N. Reliance Foundation Hospital and Research Centre specialises in surgical treatment of the entire spectrum of spine disorders, providing services from diagnosis through surgery and rehabilitation.
Our Neuro Spine speciality comprises of renowned neurosurgeon and neurologist working closely with allied specialists and rehabilitation experts. In addition, a multidisciplinary approach ensures access to the most up-to-date approaches to spine care - at par with international standards.
Technology & Infrastructure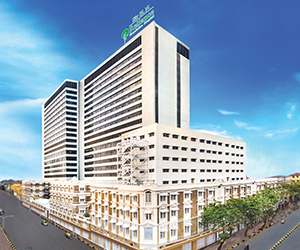 The Neuro Spine Surgery department at Sir H. N. Reliance Foundation Hospital and Research Centre is equipped with state-of-the-art, fully integrated operating rooms (OR) including Hybrid OR for Interventional Spine Surgery. In addition to this, we also have a specialized ICU for spine surgery, 24/7 emergency services as well as facilities for Day Care Spine Surgery. Furthermore, our Physiotherapy and Rehabilitation Centre provides conservative and post-operative management of spinal disorder.
Cutting-edge equipment in place:
Carl Zeiss Pentero Microscope and Karl Storz Spine Endoscope for Minimal Invasive Spine Surgery
Intraoperative neuromonitors for safe surgery
Stryker 3i Spinal Navigation system for precision in Spinal Fixation
Bone Scalpel and CUSA for vertebral and spinal cord tumours.
Services
Microscopic/ Endoscopic Cervical Discectomy and Fusion
Microscopic / Endoscopic Lumbar Discectomy and Canal Decompression
Dynamic fixation solution for spinal instability
Fixation for Craniovertebral and cervical instability
Spinal Fusion for Spondylolisthesis
Microscopic surgery for intradural and extradural spinal tumours
Embolization of Arteriorvenous malformation, Dural fistula and Spinal tumours
Vertebroplasty, Kyphoplasty and Discography
Baclofen pump for spasticity
Neurostimulator implantation for incontinence and pain
Management of Spina Bifida and Tethered cord
Chiari malformation and myelomeningocele
Spinal Trauma management
Management of Koch's Spine (TB Spine) and other infective spine diseases
Non-operative management and rehabilitation
Pre-operative diagnostic and Intraoperative evoked potential monitoring
Electromyogram (EMG), Nerve Conduction Velocity (NCV).
Partners in care
Dr. Vivek Agrawal
Consultant

Qualification
MBBS, MS (General Surgery), M.Ch. (Neurosurgery)