The Neonatology department at Sir H. N. Reliance Foundation Hospital and Research Centre is a committed to newborn care. Our team of well qualified Neonatologist, round-the-clock Neonatal Intensivists and specially trained Neonatology Nurses strive hard to provide the best treatment to all neonates.
We believe that neonatal care should start from fetal life. For those high risk babies going to be delivered in our hospital, we have interactive discussions with the team of obstetricians to prepare for the arrival of the baby. Our neonatology services are also available for babies delivered outside and referred to our hospital.
Technology & Infrastructure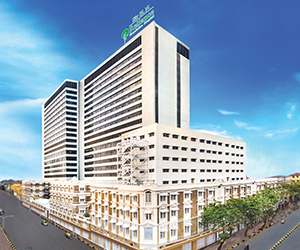 At Sir H. N. Reliance Foundation Hospital and Research Centre, the entire 12th floor is dedicated exclusively to Maternity and Newborn Care.
Our Neonatal Intensive Care Unit (NICU) is a state-of-the-art 9 bedded, well-equipped, tertiary care unit for high risk neonates. For those newborns who are not critically ill but require special care, we have another 9 bedded Special Care Newborn Unit (SCBU). Both NICU and SCBU are well staffed by doctors and nurses specially trained in neonatal care.
We have ultra-modern neonatal incubators including transport incubators, invasive and non-invasive ventilators, high frequency ventilator, phototherapy units, bili-blankets, multipara monitors, invasive blood pressure monitors, etc.
Services
The department caters to the management of :
Complicated cases of Respiratory Distress Syndrome, Pneumonias and Meconium Aspiration
Birth Asphyxia and therapeutic hypothermia
Persistent Pulmonary Hypertension
Congenital heart disease and other surgical emergencies
Neonatal seizures, jaundice, haematological and metabolic conditions
Care of the extremely premature and low birth weight babies.
The services offered include :
Neonatal ventilation
Surfactant administration
CPAP Care
Phototherapy
Exchange transfusion
Invasive blood pressure monitoring
Therapeutic neonatal hypothermia
Lactation management
Kangaroo Mother Care.
Partners in care
Dr. Rahul Verma
Director

Department
Neonatology & General Paediatrics
Qualification
MBBS, MD, DCH, MRCP (UK)