The Internal Medicine Department at Sir H. N. Reliance Foundation Hospital and Research Centre provides comprehensive solutions for a wide spectrum of disorders and ailments. The team is dedicated to overall patient care and is proud to be associated with an institution which has the knowledge and facilities to provide progressive modern healthcare. Backed by the knowledge and expertise of the best doctors in various fields and those adept in world class health practices, and also supported by world-class equipment and infrastructure, Sir H. N. Reliance Foundation Hospital and Research Centre provides round-the-clock services for all kinds of patients with multi-system diseases.
Technology & Infrastructure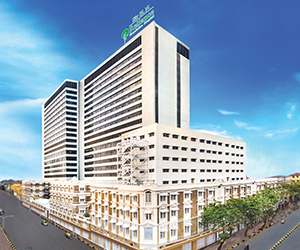 Rigorous planning has gone into the development of the highest quality infrastructure to ensure that our patients gets nothing but the finest care that is to be offered. Our Out Patient Consulting rooms are well-equipped for a comprehensive examination. We have superior Laboratory services and advanced radiology services available 24/7 for accurate and quick diagnosis.
The hospital has extensive space designated for physical medicine and rehabilitation. It has been designed keeping in mind, the accessibility for differently abled patients. Our senior patients can avail the outstanding services of physical therapy department for their ever increasing needs for balance and mobility optimisation.
Services
Partners in care