The Department of Paediatric Orthopaedics at Sir H. N. Reliance Foundation Hospital and Research Centre offers specialised treatments for all aspects of musculo-skeletal ailments through inpatient and day-care surgical care, rehabilitation, orthotics and prosthetics.
Our team of qualified medical professionals has vast experience to deal in a wide range of Orthopaedic sub-specialties. We work in conjunction with the radiology, pathology, intensive care, sports medicine and rehabilitation departments so as to cover all aspects of children's orthopaedic needs.
The department ensures that the benefits of the rapidly advancing medical technology in various fields are available to every child. Early clinical screening program along with selective ultrasound screening is available at our facility to diagnose any anomalies early and initiate timely treatments in order to avoid complications in the future.
Some of the most complex Paediatric Orthopaedic procedures such as Ganz osteotomy and surgical dislocation will be offered at the hospital. Treatment is provided for all paediatric cases from epiphysiodesis to complex deformity correction using state-of-the-art computer-assisted ring fixator. Best-in-class key-hole surgery facilities are also available to treat an emerging group of disorders in children and meet the challenges of modern day living.
Technology & Infrastructure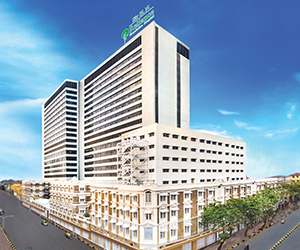 Sir H. N. Reliance Foundation Hospital and Research Centre has world-class facility for physiotherapy / hydrotherapy and rehabilitation which is integral in children's treatment with neuro-orthopaedic disorders. Our fully equipped gait laboratory with force plate and integrated EMG facility, as well as modular operation theatres with international standard instruments, equipment and C-arm (intra-operative X-ray) are available 24/7.
Services
Developmental dysplasia of hip
Clubfeet and other foot disorders – casting and surgery
Cerebral Palsy and other neuromuscular conditions – therapy, splinting, Botox injections and surgery
Hip disorders (Perthes disease, slipped upper femoral epiphysis and Adolescent Hip dysplasia)
Deformity correction and limb length discrepancy correction
Metabolic disorders, Syndromes and genetic disorders
Paediatric Sports injuries
Paediatric fractures
Congenital disorders.
Partners in care
Dr. Arjun Dhawale
Consultant
Qualification
MBBS, MS (Orthopaedics), DNB (Orthopaedics), MRCSEd