The Infectious Diseases Department at Sir H. N. Reliance Foundation Hospital and Research Centre offer a wide variety of both inpatient and out-patient services related to diagnosis and management of infections. We also provide referral consultative services in the diagnosis and therapy of difficult-to-treat infections.
The department is the cornerstone of the infection control committee which aims to ensure the reduction of healthcare associated infections. The Department's role is to actively dissuade the development of infections and aggressively stamp them out. Our aim is not only to achieve this benchmark but we also look forward to being the national and international referral centre for Infectious Diseases, Tropical Medicine and Travel Medicine.
Technology & Infrastructure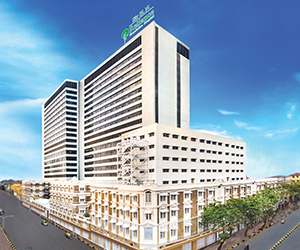 The Department sets the standards by which the hospital operates regarding personal and ward hygiene as well as screening for infections. We also work hand-in-hand with the Microbiology Department to track infections and seek to prevent the spread of communicable disease in the hospital.
The hospital has been built in a manner that will keep any spread of infection to a minimum. Operation theatres with >20 air exchanges, laminar air flow and modular OTs are in place; additionally, ICUs having single patient cubicles with negative isolation rooms for infectious patients and positive isolation rooms for immunocompromised patients have been made. Furthermore, automated blood culture system and state-of-the-art MALDO-TOF help us in rapid identification of organisms from cultures.
Our nursing teams, engineering service, housekeeping staff, Central Sterile Supplies Department (CSSD) and state-of-the-art microbiology lab share our goal to make our hospital infection-free.
We don't limit our expertise only to infection control but we also offer a complete battery of diagnostic tests required for infectious diseases including molecular biology and drug levels.
Services
The services offered by the Infectious Diseases Department at Sir H. N. Reliance Foundation Hospital and Research Centre include:
Tropical medicine
Travel medicine
Adult vaccination
Infection control
HIV medicine
Tuberculosis
Resistant bacterial infections
Hospital acquired infections
Transplant ID
Clinical Microbiology
Infections in immune compromised hosts
Fungal infections.
Partners in care