The Paediatric Surgery Department at Sir H. N. Reliance Foundation Hospital and Research Centre offers a broad range of surgical procedures – covering both routine and highly complex cases for newborn, infants, older children and adolescents. The high degree of specialization provided enables accurate diagnosis, treatment and follow-up care.
The Surgical team has senior and experienced medical professionals trained in leading hospitals in India and overseas. Our dedicated Consultants, Surgical Clinical Associates, Paediatric Surgeons, Paediatric Anesthetists, Paediatricians and support staff and Resident doctors aim to provide quality & internationally standardized tertiary level care.
We do not limit the scope of our services alone to surgery and care but go beyond that to provide a holistic healing experience for both patients and parents.
Technology & Infrastructure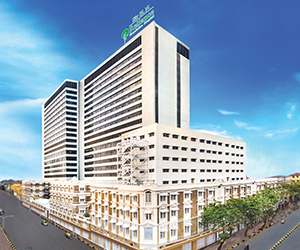 Our independent Paediatric ward and play area specially designed for children will instantly put them at ease. Our State-of-the-art modular operating theatres are one of the finest in our country. We also house the latest Paediatric Endoscopies and Laparoscopy equipment for children. We have also invested in third generation da Vinci Robot for robotic assisted surgeries and have Day Care Surgery set-up. Our well-equipped PICU and NICU leave nothing more to be desired.
�

Services
Fetal Anomaly Scan & Antenatal Counselling
General Paediatric Surgery
Neonatal Surgery
Paediatric Gastrointestinal and Hepatobiliary Surgery
Paediatric Urology & Complex Urological Surgery
Paediatric Neurosurgery
Paediatric Thoracoscopy & Thoracic Surgery
Paediatric Endoscopy (Bronchoscopy, Upper GI Scopy & Lower GI Scopy)
Paediatric Laparoscopy
Robotic Paediatric Surgery

Partners in care
Dr. Prashant B. Joshi
Consultant

Department
Paediatric Surgery
Qualification
MBBS, MS (General Surgery) (Gold Medalist), MCh (Paediatric Surgery), FMAPS
Dr. Ravindra Ramadwar
Consultant

Qualification
MBBS, MS (Surgery), DNB (Surgery), M.Ch. (Paed. Surg.), DNB (Paed. Surg.) Intercollegiate Board (FRCS) Paediatric Surgery (UK)