What is Heart Failure?
Heart Failure is a condition when the heart does not pump enough blood forwards or has trouble receiving blood.
As a result, some parts of your body may not get enough blood and oxygen
Heart Failure could be a chronic problem. But it can be managed with medications to help improve your symptoms
What causes Heart Failure?
High Blood Pressure
Heart Problem

Valve Defects
Rhythm Disorder
Heart Muscle Defects
Other Disorder of the Heart
Coronary Heart Diseases

Lung Problem

Poor Blood Supply to the lungs
Lung Diseases, Asthma, Bronchitis, Obstructed Airways
High Blood Pressure in Lungs
Lifestyle

Failure to take preventive medication
Diet (excessive salt and fluid intake)
Alcohol & Drug misuse

Other Medical Condition

Anaemia
Kidney Diseases
Diabetes
Obesity
Thyroid
What do we mean by heart working as a pump?
Heart has four chambers and broadly divided into left and right heart chambers.
Right side of the heart receives blood from whole body, which has low oxygen and high carbon dioxide content. Right heart pumps this blood into the lungs for getting more oxygen and getting rid of excessive carbon dioxide.
This purified blood comes back to left side of the heart and gets circulated to entire body. This process gets repeated continuously till we remain alive.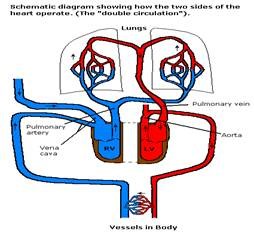 What are the symptoms of Heart Failure?
Heart Failure most often causes shortness of breath, tiredness, and swelling in certain parts of your body like your feet, legs, arms and abdomen
Other less common symptoms include stomach fullness, nausea, vomiting, dizziness, confusion and blacking-out (un-consciousness)
These symptoms can occur during activity or rest or even at night while you sleep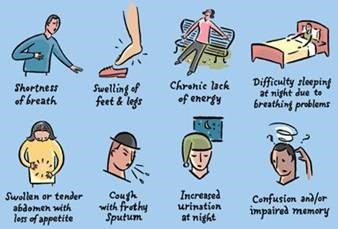 What is ejection fraction?
Ejection fraction (EF) is a measure of the blood that the heart pumps out. It is the percentage of blood that the left side of the heart moves forward with each beat
A normal EF is between 55% to 70%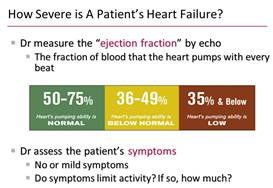 Why bother treating Heart Failure?
As heart failure gets worse, your symptoms will likely get worse requiring hospitalization for IV medications.
It will eventually make your activities of daily living (such as dressing and bathing) more difficult.
It may also make you too tired to do things that you enjoy, like spending time with friends and family
Treatment can help you feel better and help keep your condition from getting worse
What are the common investigations I need?
Good clinical history and clinical examination is most important
In addition to this, ECG, Echocardiography and certain blood tests may be required
Heart Rejuvenation Clinic (HRx)
The Heart Rejuvenation Clinic (HRx) at Sir HN Reliance Foundation Hospital is one of the few comprehensive care facilities in the country, exclusively for heart failure treatment. We are one amongst the first HRx in the country to have a USA trained & US board certified HF Cardiologist, Multi-disciplinary team(MDT) and advanced testing mechanics under one roof.
Under the HRx canopy, we have best in class Cardiopulmonary exercise testing (VO2 max test), 3D Echocardiography, 3 Tesla MRI, ultra-advanced blood testing specific to heart failure, genetic testing and AI based heart failure softwares.We have the best in class Cath labs equipped with latest gadgets such as artificial micro-heart pumps and ECMO.
Why should you choose us?
This first of its kind program uniquely partners with your existing doctor / cardiologists offering holistic advanced package under one roof.
HRx Clinic involves dedicated HF Nurses who are exclusively trained for monitoring our patients on a daily basis and assisting them in identifying symptoms early and coordinating for blood tests and treatment for the same.
We also have remotely monitored cardiac physiotherapy sessions which the patients can participate in from the comfort and safety of their homes.
The patients and family is regularly counselled by our HF psychologists and remain under the watchful eyes of our dieticians.
Salient Features under one roof:
SDAC: Same Day Access Clinic for IV HF therapies avoids ICU admissions and prolonged hospitalizations.
CATCH: Care Transition To Community & Home to ensure guided involvement, supervision by our HF Cardiologist and nurses, to identify red flags at an earlier stage and thus prevent re-admissions.
We care for you:
Under the HRx canopy, we have prudently tailored, pocket-friendly packages to cover the holistic treatment options
Quality care indicators overlooking the therapy
Cutting edge latest diagnostics backed by the best in country HF team has already helped us rejuvenate several hearts
We also have outreach clinics at Surat, Nashik, Pune ensuring we are always next door
Basic Heart Rejuvenation Clinic
Package for ` 5000/-
 Test Includes:
1 Cardiologist Consult
Albumin
Bilirubin Total Plus Direct
Blood Urea Nitrogen(BUN)
Creatinine
Electrolytes Serum
Aspartate Aminotransferase(AST or SGOT)
NT pro B type Natriuretic Peptide(NT pro BNP)
Echo Viewing
ECG
Uric Acid
Extended Heart Rejuvenation Clinic
Package for ` 9,900/-
Test Includes:
1 Clinical Phycologist Consult
1 Dietician Consult
1 Rehabilitation Consult
Patient education
Telemetry Monitoring Exercises – 12 session in a year / 1 session every month
Yoga classes
To Book Appointment Call Toll Free 18008901111.