The Paediatric Intensive Care Unit (PICU) at Sir H. N. Reliance Foundation Hospital and Research Centre is fully equipped to handle all levels (including level 4 Extra Corporeal Life Support) of Paediatric critical care for newborns to young adults. The complete team of qualified & experienced Paediatric & Neonatal Intensivists, Paediatric Cardiac Surgeons and Cardiologists, Paediatric Anesthetists, Paediatric Nephrologist, Paediatric Hemato-oncologist, Paediatric Surgeon, Infection diseases consultant, Consultant Microbiologist Paediatric Dietician, Paediatric Physiotherapist, Paediatric Pharmacist and Paediatric trained nurses provides comprehensive and complete patient management.
Technology & Infrastructure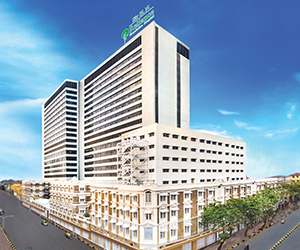 Our PICU is well-equipped with the latest state-of-the-art equipment with 1:1 nurse to patient ratio. The unit is designed to provide a child-friendly environment taking into consideration the specific needs of sick children with facilities for recreation, and rehabilitation.
The PICU is equipped with ultramodern hemodialysis and Continuous Renal Replacement Therapy (CRRT) machines and consumables designed to manage Paediatric patients with renal failure. Advanced cooling instruments are also available for at-risk cases with perinatal asphyxia, cardiac cases and neurotrauma. Robust back up of diagnostic services is provided through portable ultrasound machines, electrocardiograph, echocardiography, neuroimaging, laboratory and blood bank services. There is also a point-of-care system for rapid bedside laboratory testing including blood gases.
The unit boasts a well-illuminated and ventilated single room for all patients, with international standard space around the patient bed to prevent cross infection. There is a dedicated area for relatives of sick patients in PICU with facilities to relax, pantry facility, television and conference rooms, along with breastfeeding and breast milk expression facilities. There are negative pressure isolation rooms for infected and immunocompromised paediatric patients. Our electronic medical records system is top notch with a ratio of one computer per patient. Our hospital's robust infection control and surveillance policies, with strict adherence by entire staff, minimizes overall infection rates and ensures better patient outcome.
Services
Management of complex respiratory failures with advanced invasive and non-invasive ventilation, high frequency ventilation, nitric oxide and Extracorporeal Membrane Oxygenator (ECMO).
Paediatric congenital cardiac surgeries for the routine as well as complex congenital heart conditions in neonates to young adults with a protocoled perioperative management.
Continuous Renal Replacement Therapy (CRRT) to manage paediatric patients with renal failure.
Management of at-risk cases with perinatal asphyxia, cardiac cases and neurotrauma using advanced cooling instruments.
Point-of-care rapid bedside laboratory testing.