The Radiation Oncology Department at Sir H. N. Reliance Foundation Hospital and Research Centre is a forerunner in the field of cancer research and education.
With cutting-edge technology and clinical expertise encompassing the full spectrum of oncology services this department is committed to offering the best services at the most affordable prices.
Technology & Infrastructure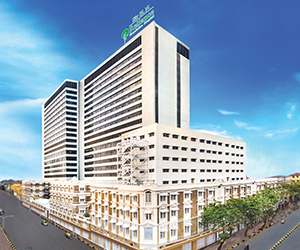 Rigorous planning has been undertaken to leave no stone unturned in acquiring state-of-the-art equipment so as to help give quick and accurate diagnosis to patients. We are proud to have the country's first True beam STX Linac with 6 D couch and EDGE SRS package capable of performing high precision radiotherapy treatments like SRS, SCRT, SBRT, IGRT, IMRT, Rapid arc, etc. We are one of the few centres in the country having the expertise to do 4D-respiratory gating based radiotherapy treatment and use Calypso systems for real time motion tracking. The department also offers brachytherapy for all sites with the latest 24 channel remote loading HDR machine and 3D planning system (Gamma MedplusIX).
Services
Radiation Oncology department at Sir H. N. Reliance Foundation Hospital and Research Centre offers high precision radiotherapy treatments like:
Stereotactic Radio Surgery (SRS)
Short-course Radiation Therapy (SCRT)
Stereotactic Body Radio Therapy (SBRT)
Image-guided radiation therapy (IGRT)
Intensity modulated radiation therapy (IMRT)
Rapid arc
Brachytherapy
Partners in care
Dr. Prasad Raj Dandekar
Head of Radiation Oncology
Department
Radiation Oncology
Qualification
MBBS, MD, DNB, EPGDHA
Dr. Naseem Imran Shaikh
Deputy Consultant

Department
Radiation Oncology
Qualification
MBBS, DNB RADIOTHERAPY