The General Paediatrics department at Sir H. N. Reliance Foundation Hospital and Research Centre has a team of various Paediatric specialists available under one roof making it a comprehensive child care centre. It is designed to cure a wide range of diseases and conditions in paediatric patients. The availability of the latest technology and best medical treatments, in a caring child-centered environment, helps in bringing out the best outcomes and smiles on the faces of our little patients.
Our department provides tender compassionate care to children suffering from various ailments as well as counselling and guidance regarding normal paediatric care. We not only cover common childhood conditions such as asthma, allergies and infections but also monitor anomalies in normal growth. We offer both immunisation and special nutrition guidelines specific to children.
Technology & Infrastructure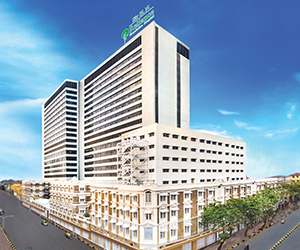 Intensive planning has gone into the development of quality infrastructure of the General Paediatrics department to ensure that our patients get nothing but the best.
Our inpatient rooms are specially designed keeping in mind the needs of children. Each room exuberates warmth and a healing touch essential to recovery. We have a well-equipped ICU for critically ill children, state-of-the-art Neonatal Intensive Care Unit (NICU) and Special Care Baby Unit (SCBU).
We understand the need of children to cope with academics and hence offer tutorials during long hospital stays. Additionally, we have a well-stocked play room for children.
Services
The department provides services for common paediatric ailments:
Asthma and allergy
Diarrhoea and dehydration
Growth and development issues
Common childhood infections
Adolescence-related issues
Immunisation
Trauma management
Partners in care
Dr. Pankaj Parekh
Mentor & Consultant

Qualification
MD (Paediatrics), Diploma in Child Health (DCH)
Dr. Rahul Verma
Director

Department
Neonatology & General Paediatrics
Qualification
MBBS, MD, DCH, MRCP (UK)
Dr. Bharat J Parmar
Consultant

Qualification
MBBS, MD (Paediatrics), Diploma in Child Health (DCH)
Dr. Amrit Gopan
Dy. Consultant Pediatric Hepatology and Gastroenterology

Qualification
M.B.B.S, M.D Pediatrics (Gold Medalist), D.M Pediatric Gastroenterology (S.G.P.G.I, Lucknow)