Child Obesity
INTRODUCTION
Child Obesity is a known precursor to Adult Obesity.
They can have many diseases, stress, sadness, and low self-esteem.
Children under the age of 10 generally have genetic or hormonal causes while the children above the age of 10 have improper lifestyle as a main cause.
The most common causes are :
1.Genetic factors
2.Lack of physical activity
3.Unhealthy eating patterns, or a combination of these factors
4.Hormonal problem
5.Obesogenic environment
6. Medical Illnesses - Cushing's syndrome, Hypothyroidism
Facts :-
A child averagely spends 6-8 hours in school at home and for sleep.
Obesogenic Environment either at home or school can make child obese.
Energy dense foods and drinks are cheap and easily available.
Children majorly lack information on calories and exercise.
Nuclear families have made children independent.
PREVENTION
1.Awareness towards calories and exercise.
2.Disciplined Lifestyle.
3.Early diagnosis and treatment for the Genetic and Hormonal causes.
4.Support Group Meetings.
DIAGNOSIS
1.Body Composition Analysis,
2.Waist-Hip Ratio,
3.Body Mass Index,
4.Blood tests.
MANAGEMENT
Mild to Moderate obesity - Preventive measures.
Severe Obesity with failure on preventive measures – Medical or Surgical Treatment.
Technology & Infrastructure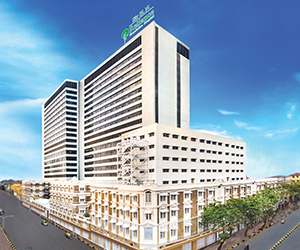 Sir H. N. Reliance Foundation Hospital and Research Centre boasts state-of-the-art surgical technology for weight-loss surgery. We offer globally recognized procedures such as:
LapBand
Sleeve Gastrectomy
Gastric Bypass
Services
The services offered by the department of Bariatric Surgery include:
Evaluation of patient's medical history with the Bariatric Specialist
Pre-operative diet therapy
Post-operative nutritional monitoring and management
Partners in care
Dr. Sanjay Borude
Consultant

Department
Surgical Services
Qualification
MBBS, MS (Gen Surgery), FAIS, FICS
Dr. Muffazal Lakdawala
Director
Department
Minimal Access Surgical Science & General Surgery
Qualification
MBBS, MS (General Surgery)